Claude and Me Jewellery
Our Mission
Our mission is to create exceptional jewellery that not only reflects our passion for craftsmanship and timeless design but also serves as a catalyst for personal expression, positive change, and the celebration of individuality. Through our unwavering dedication to exceptional customer service, we aim to provide a seamless and personalised experience for our valued customers, ensuring their utmost satisfaction and fostering long-lasting relationships built on trust and care.
Our History
Claude and Me Jewellery was founded in 2020 by Claude Downing and his family. Claude has over 30 years of experience in the jewellery industry, having worked with leading Australian jeweller throughout his career. His experience and expertise are evident in the exceptional quality and craftsmanship of each Claude and Me Jewellery piece. Claude's passion for timeless design and personal expression is reflected in every creation, making Claude and Me a brand that truly stands out in the industry.
Since its founding, Claude and Me Jewellery has achieved several notable accomplishments. These include being a finalist for "Emerging Retailer of the Year" in 2022, receiving front cover features in STYLE magazine, establishing partnerships with the Brisbane Lions, raising funds and supporting local communities, and committing to improving their business operations to align with their Environmental, Social and Governance (ESG) aspirations.
These achievements demonstrate the business's strong growth and dedication to making a positive impact in their community and the world.
 
Today, Claude and Me Jewellery continues to operate from the Milton boutique in Brisbane developing new products designs, servicing clients' needs, providing unrivalled customer service.
'A Word From Claude'
Founder of Claude and Me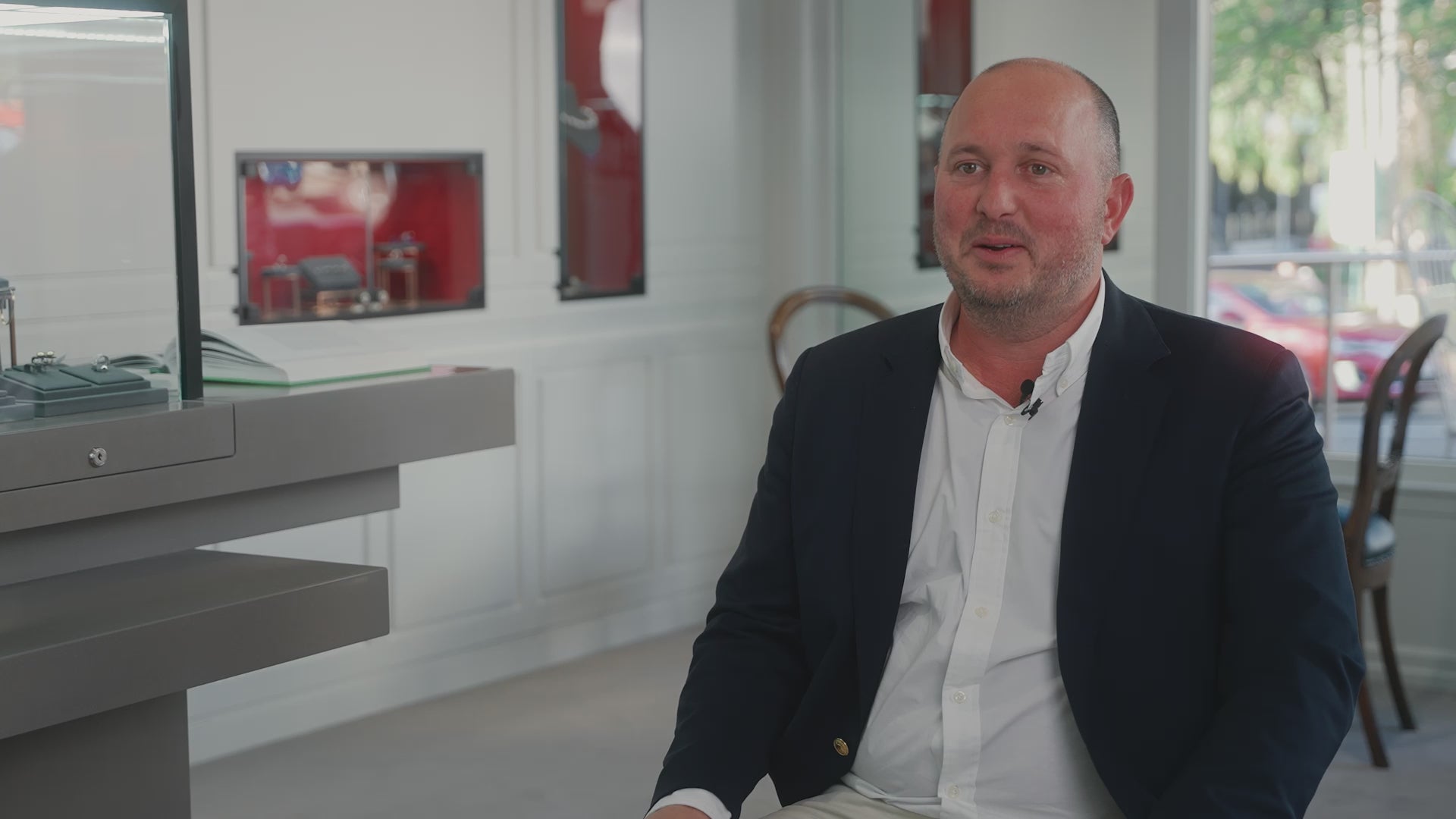 Our Brand
At Claude and Me Jewellery, we take pride in offering a rare combination of exceptional customer service, unparalleled quality craftsmanship, and a strong commitment to sustainable business practices. Our brand is inspired by the timeless elegance and beauty of French design, and every piece we create is thoughtfully crafted to reflect our dedication to luxury and sophistication.
We are committed to providing our valued customers with a personalised experience that exceeds their expectations at every turn. Our unwavering commitment to sustainability is evident in every aspect of our business, from our environmentally conscious practices to our social and governance aspirations, which guide our operations and ensure that we are making a positive impact on the world. At Claude and Me Jewellery, we believe that our customers deserve nothing but the best, and we are dedicated to providing them with an exceptional experience that reflects our passion for craftsmanship and timeless design.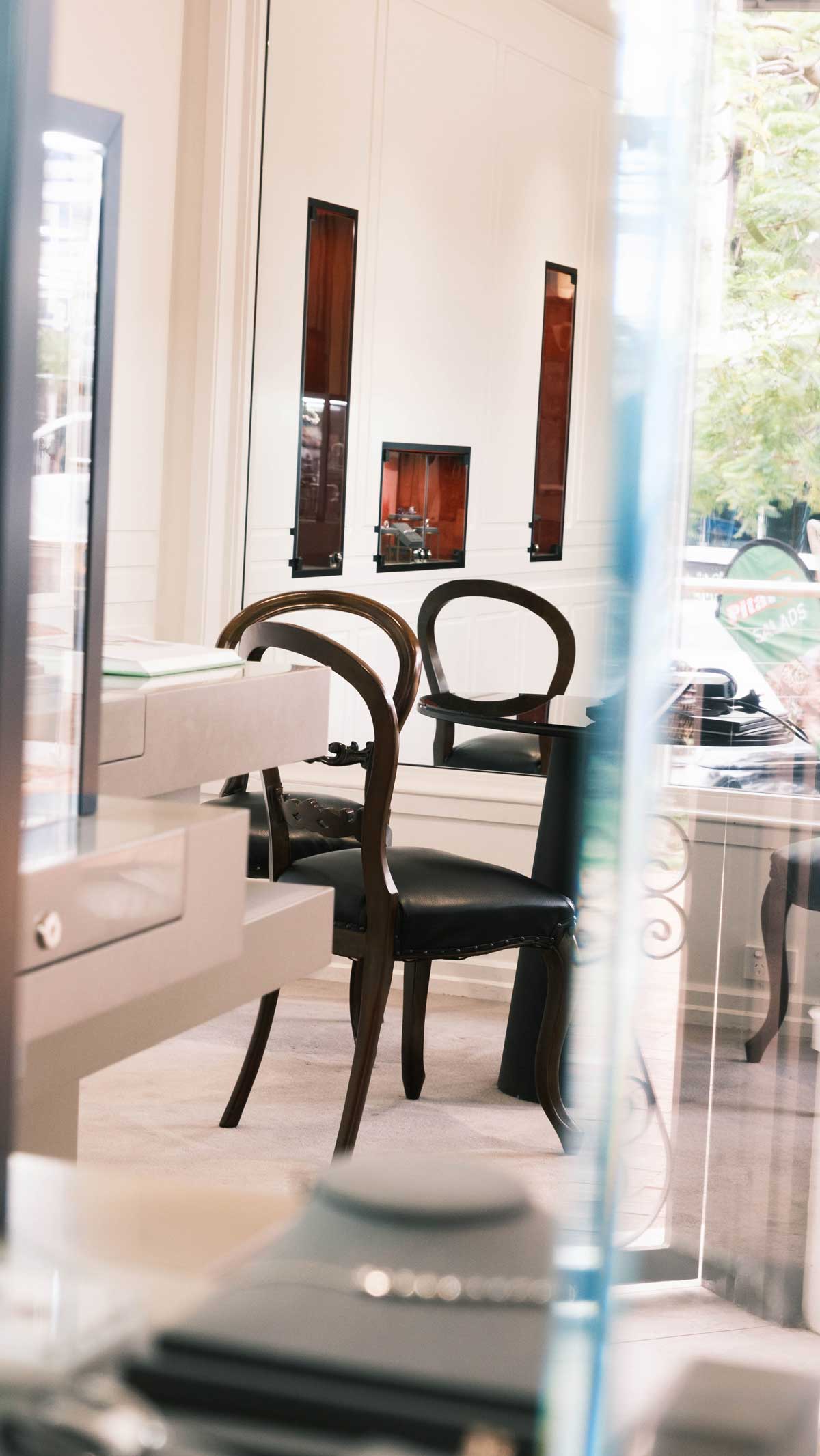 Our Store
Our boutique store is located on the beautiful Park Rd, Milton in Brisbane. The store's design is modern and inspired by French architecture, providing the perfect backdrop for showcasing Claude and Me Jewellery's exquisite designs.
The store features a mirrored privacy feature that allows for a discreet shopping experience, and abstract showcases that contrast with a vintage panelled wall with pops of our signature red colour. As soon as you enter our store, you'll be immersed in the beautiful world of Claude and Me Jewellery, with each piece on display thoughtfully crafted to showcase its unique beauty.
Our knowledgeable team will be on hand to guide you through the collections and answer any questions you may have, providing an exceptional customer experience.