Bespoke/Custom Jewellery Design
Complimenting your unique love story with jewellery different from the rest.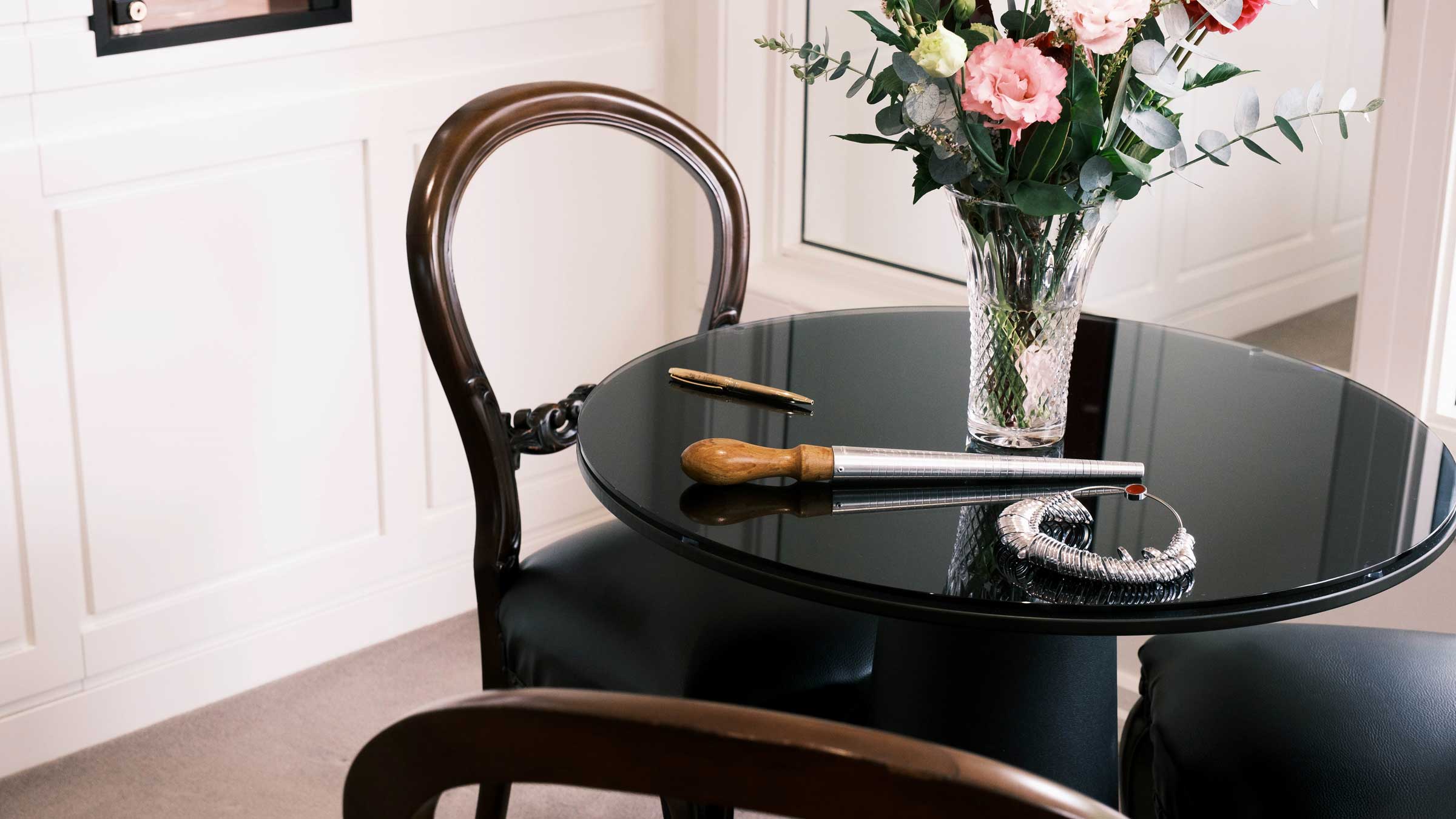 Your Pursuit For Perfection
Designer Jewellery
You may already have a sketch. You might want us to draw one up. We can craft your piece by hand or produce your vision to exact specifications (with state of the art technology). When designing your bespoke jewellery, you will have the opportunity to choose the layout and design of your piece, as well as the quality of gold finish and gemstones.
We are led by you - no matter how big or small your vision. Our experts are here to assist (and may just convince you to design a  matching set of jewellery to compliment the pieces you already own). 
Bespoke Design
Do you have a vision you'd like to bring to life?
Claude and Me Jewellery's bespoke design service involves the art of creating unique pieces, designed specifically for our valued customers. From detailed bespoke pieces, to custom-designed rings or bracelets, our skilled designers will work with you to bring your vision to life.
At Claude and Me Jewellery, we pride ourselves in knowing just what it takes to design exquisite jewellery and provide a personalised service, so you can walk away with a one-of-a-kind piece that reflects your unique style. To begin your bespoke journey with Claude and Me, book a consultation at our Brisbane boutique store.
What is the cost of designing a bespoke piece?
Much like the design itself, the cost of designing a bespoke piece of jewellery is unique and tailored to your budget. We understand that each customer has their own financial considerations and preferences.
Our team of experts will work closely with you to create a design that aligns with your vision while taking into account your desired investment range. Considering factors such as materials, intricacy of design, and any additional features, we will provide you with a personalised quote that reflects the exclusivity and craftsmanship of your bespoke piece.
Can I incorporate my own gemstones or heirloom jewellery into the design?
Absolutely! We embrace the opportunity to incorporate your own gemstones or heirloom jewellery into the design process. Whether it's breathing new life into cherished family heirlooms or utilising unworn jewellery from your collection, we wholeheartedly support the idea of creating something completely new or refurbished.
As part of our commitment to sustainability and our repair, reuse, and recycle initiative, we encourage clients to explore the possibilities of infusing sentimental value and personal history into their custom pieces.
How long does the custom jewellery design process take?
The custom jewellery design process typically unfolds within a span of 4 to 6 weeks from the moment design confirmation takes place. Meticulously curated to capture your unique vision, ensures that every intricate detail is brought to life. From initial consultation to the final reveal, we spare no effort in crafting a timeless creation that resonates with your discerning taste.
Jewellery Cleaning and Repair
Complimentary Cleaning Service
Do you have a valued piece of jewellery that doesn't quite shine the way it used to?
Contact Us
Contact us today and be enchanted by the timeless elegance and refined artistry that define our creations.