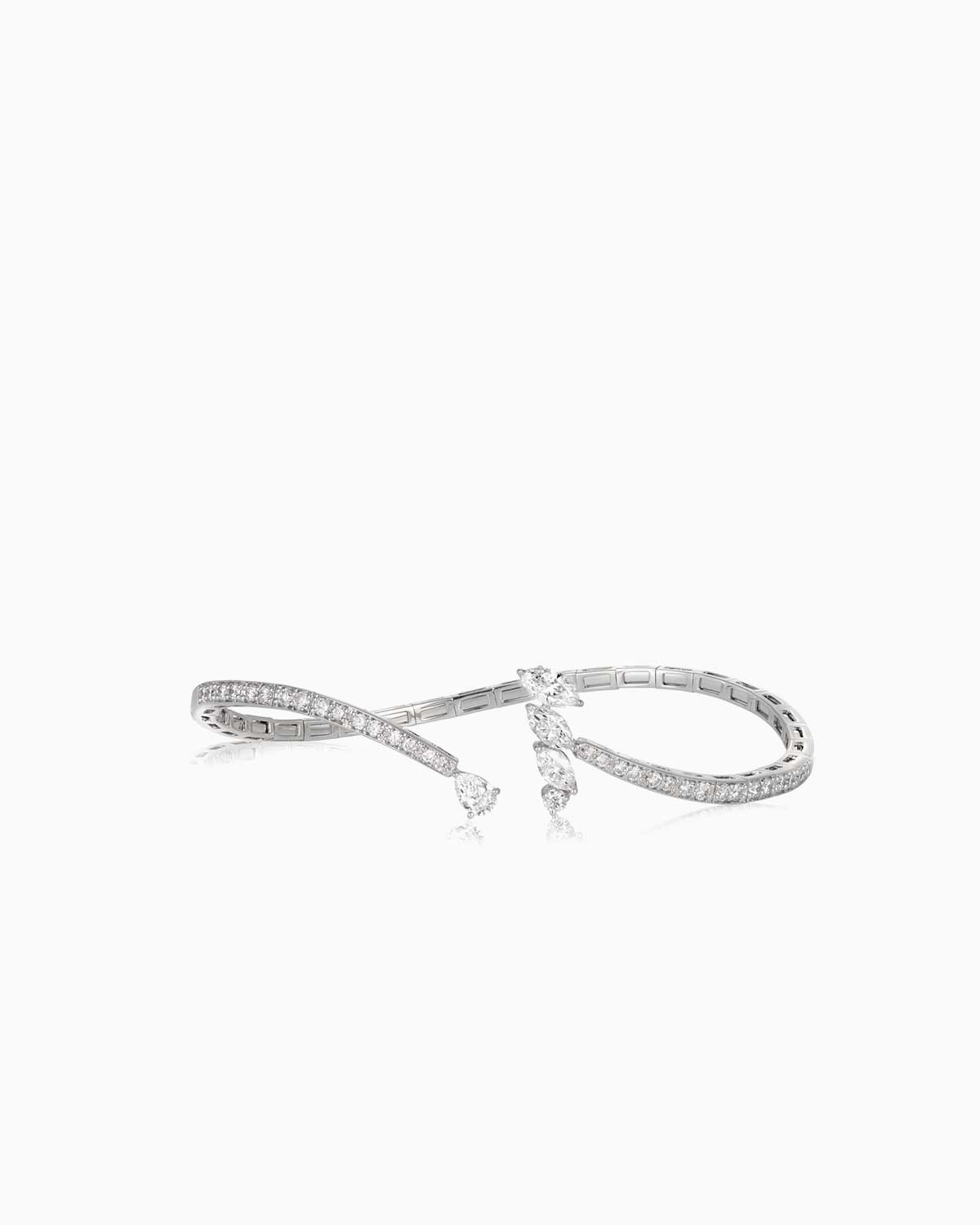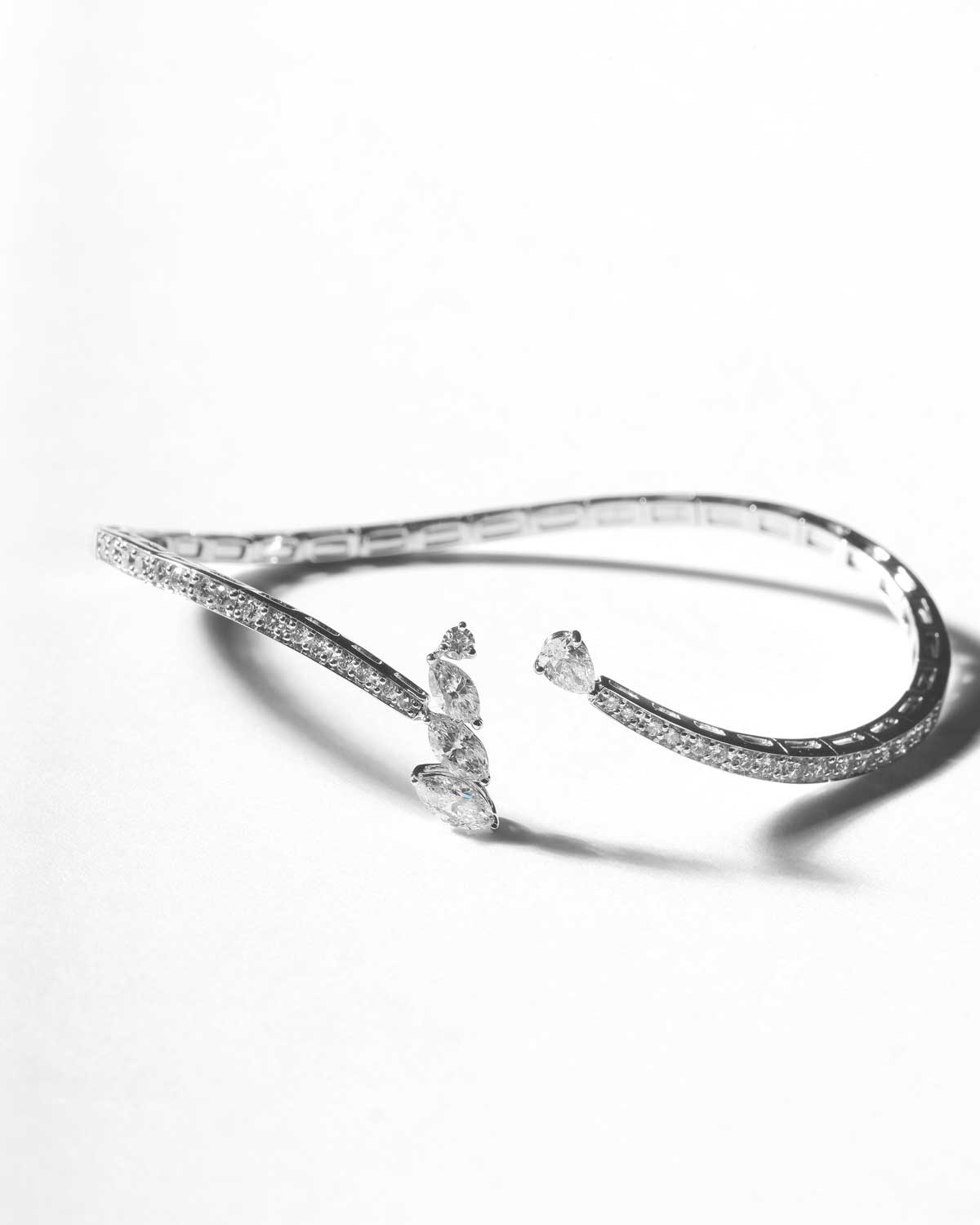 Marquise 'Le Charme' Diamond Bangle
Description

A truly stunning flexible diamond bangle featuring precious 14 karat white gold and high quality round, pear and marquise white diamonds. A perfect piece for the woman who desires elegance and expert design.
Care Guide

Frequent cleaning is recommended to maintain your jewellery. we recommend gently wiping your jewellery of excess skin oils or makeup after wearing. store your pieces individually and away from direct sunlight.

Complimentary jewellery cleaning & polishing available in store with every Claude & Me piece.
Production & Responsibility
Sustainability Ethos

Claude & Me Jewellery holds itself to a high ethical standard by providing customers with precious metals and gems that are naturally and responsibly sourced. Our commitment to sustainability focuses on responsible manufacturing, responsible consumption, and responsible leadership.  As we grow our company and community, we will continue to partner with artisans and manufacturers who are committed to ethical business practices. Ultimately, we hope that we can make this planet a better place one Claude & Me piece at a time.