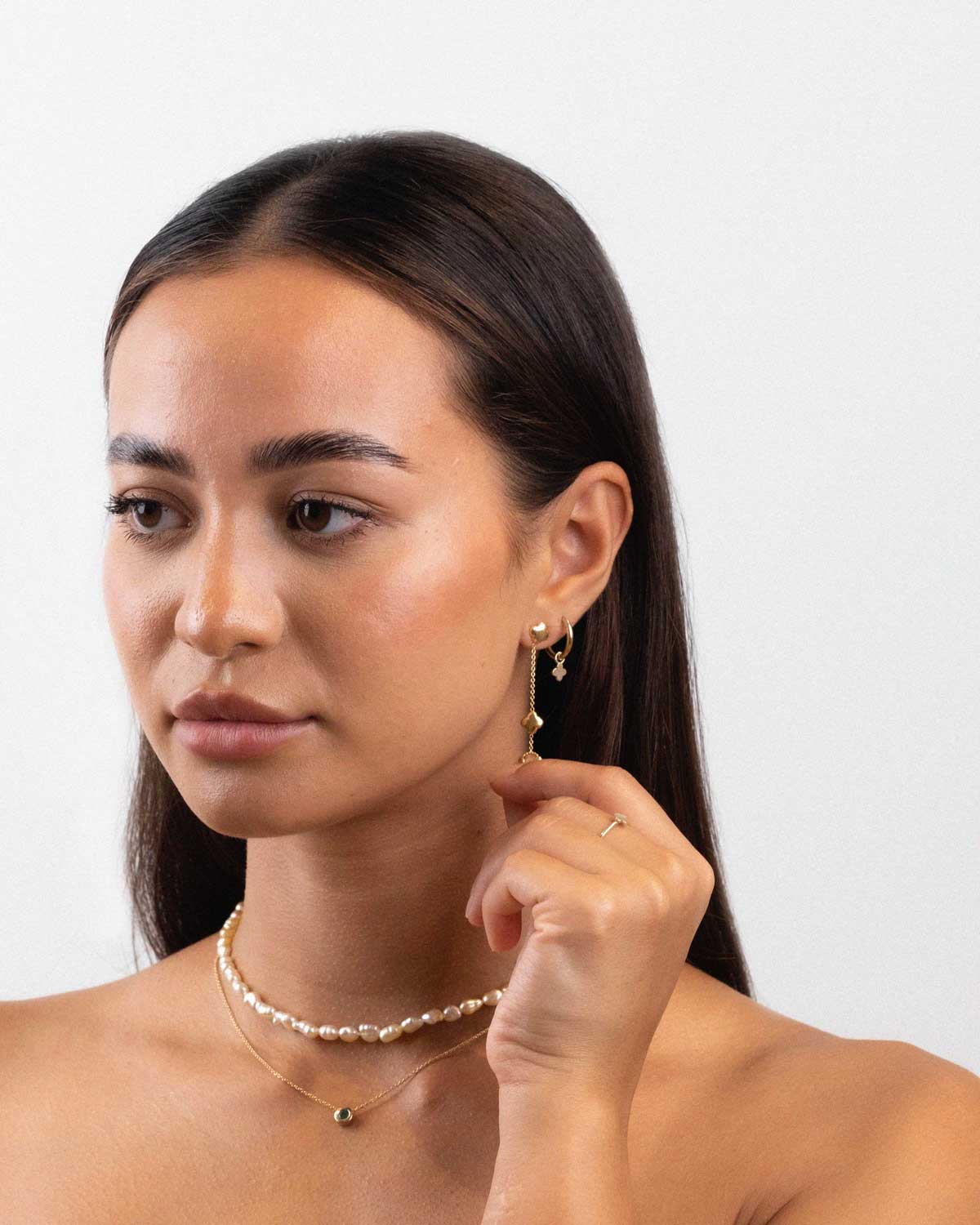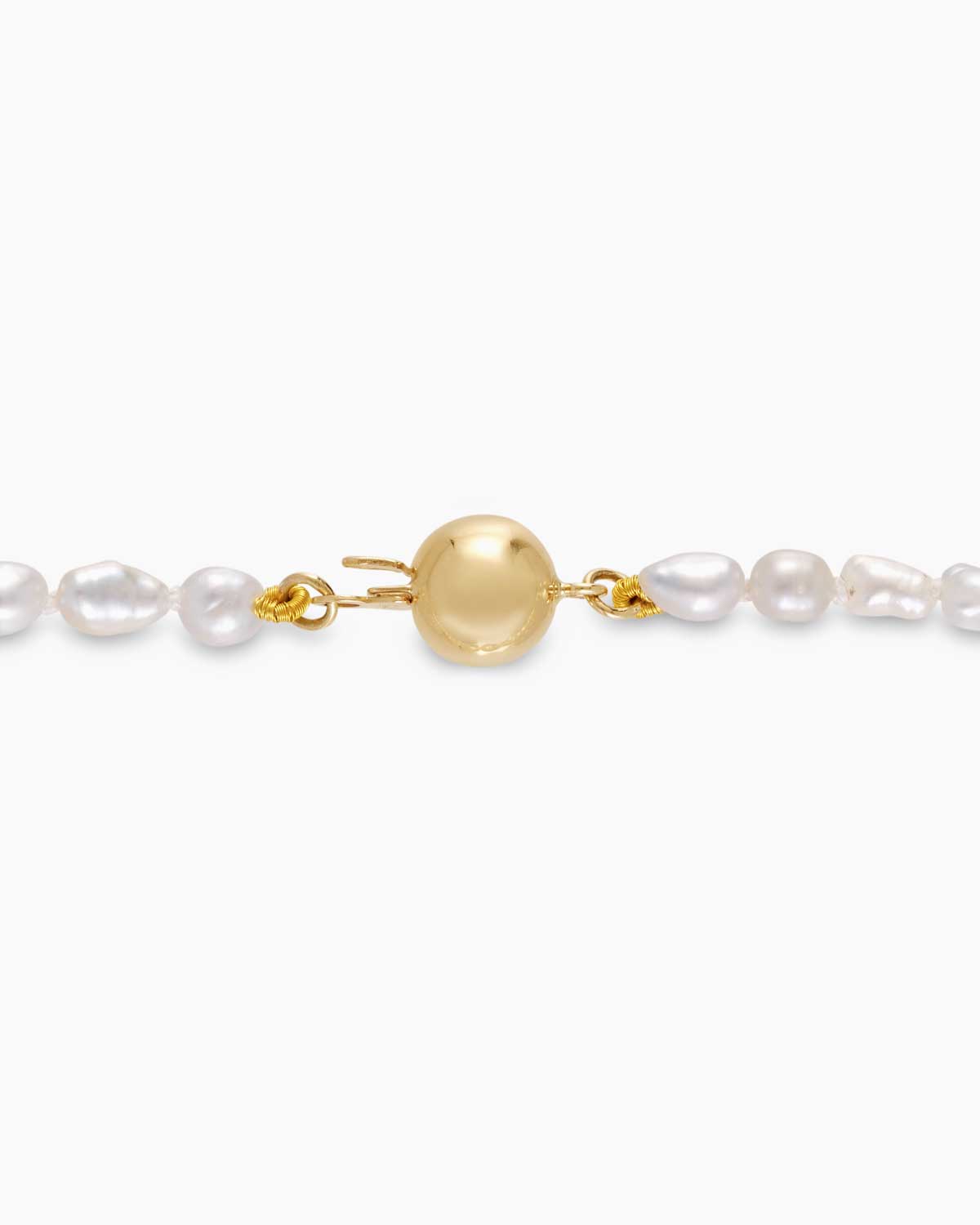 White Keshi Pearl Necklace
Description

Complete any look with this striking white south sea keshi pearl necklace, featuring an 18 karat yellow gold clasp. This versatile piece can be styled as a choker, layered with other necklaces or worn alone for understated elegance.

Keshi pearls are a natural bi-product of the Pinctada South Sea Pearl species. These pearls grow at random, in unusual and unique shapes. These pearls can vary in colour, often appearing either white, black, or gold, although the latter is rare. The Keshi pearl is fascinating due to each pearls unique appearance.
Care Guide

Frequent cleaning is recommended to maintain your jewellery. we recommend gently wiping your jewellery of excess skin oils or makeup after wearing. store your pieces individually and away from direct sunlight.

Complimentary jewellery cleaning & polishing available in store with every Claude & Me piece.
Production & Responsibility
Sustainability Ethos

Claude & Me Jewellery holds itself to a high ethical standard by providing customers with precious metals and gems that are naturally and responsibly sourced. Our commitment to sustainability focuses on responsible manufacturing, responsible consumption, and responsible leadership.  As we grow our company and community, we will continue to partner with artisans and manufacturers who are committed to ethical business practices. Ultimately, we hope that we can make this planet a better place one Claude & Me piece at a time.