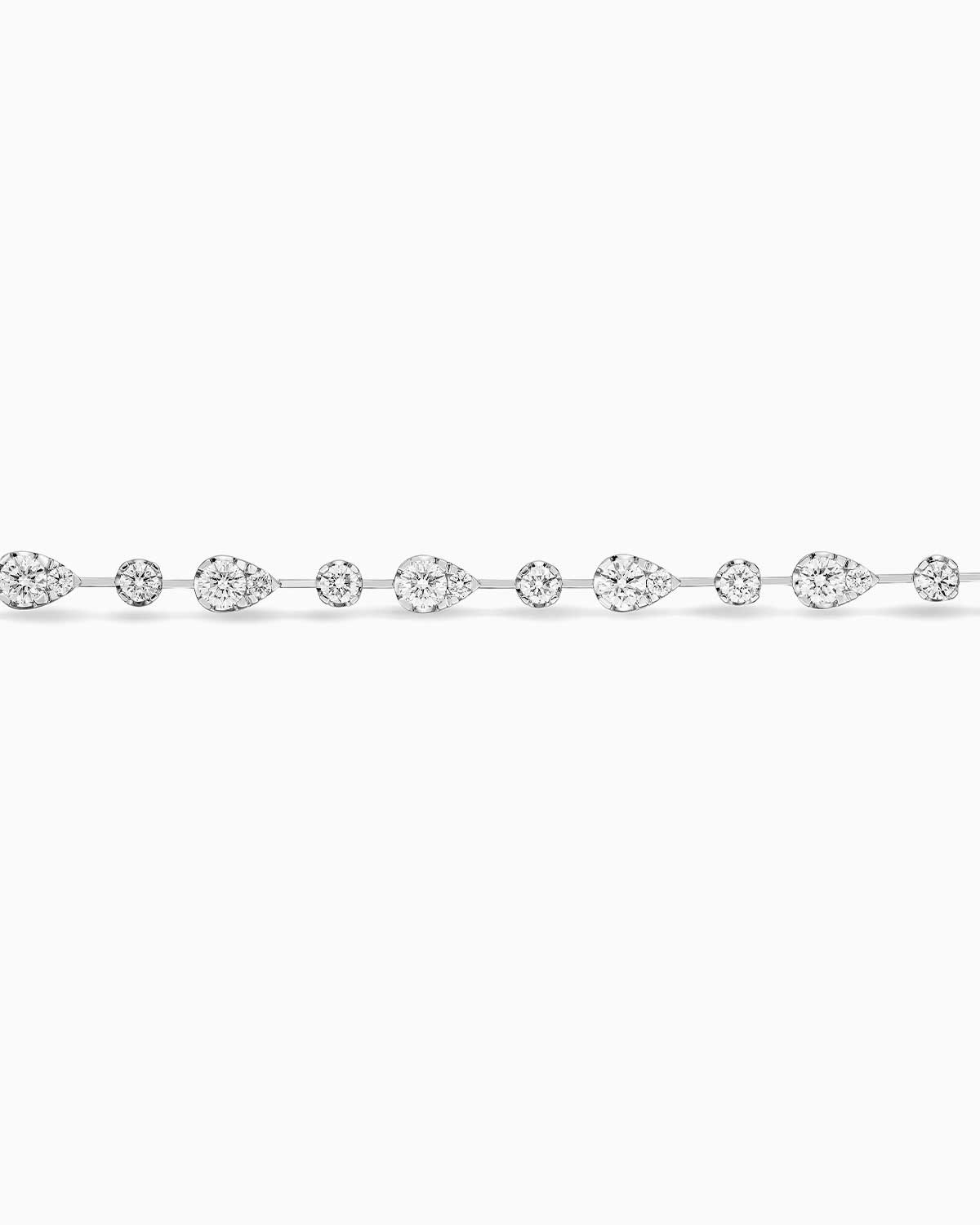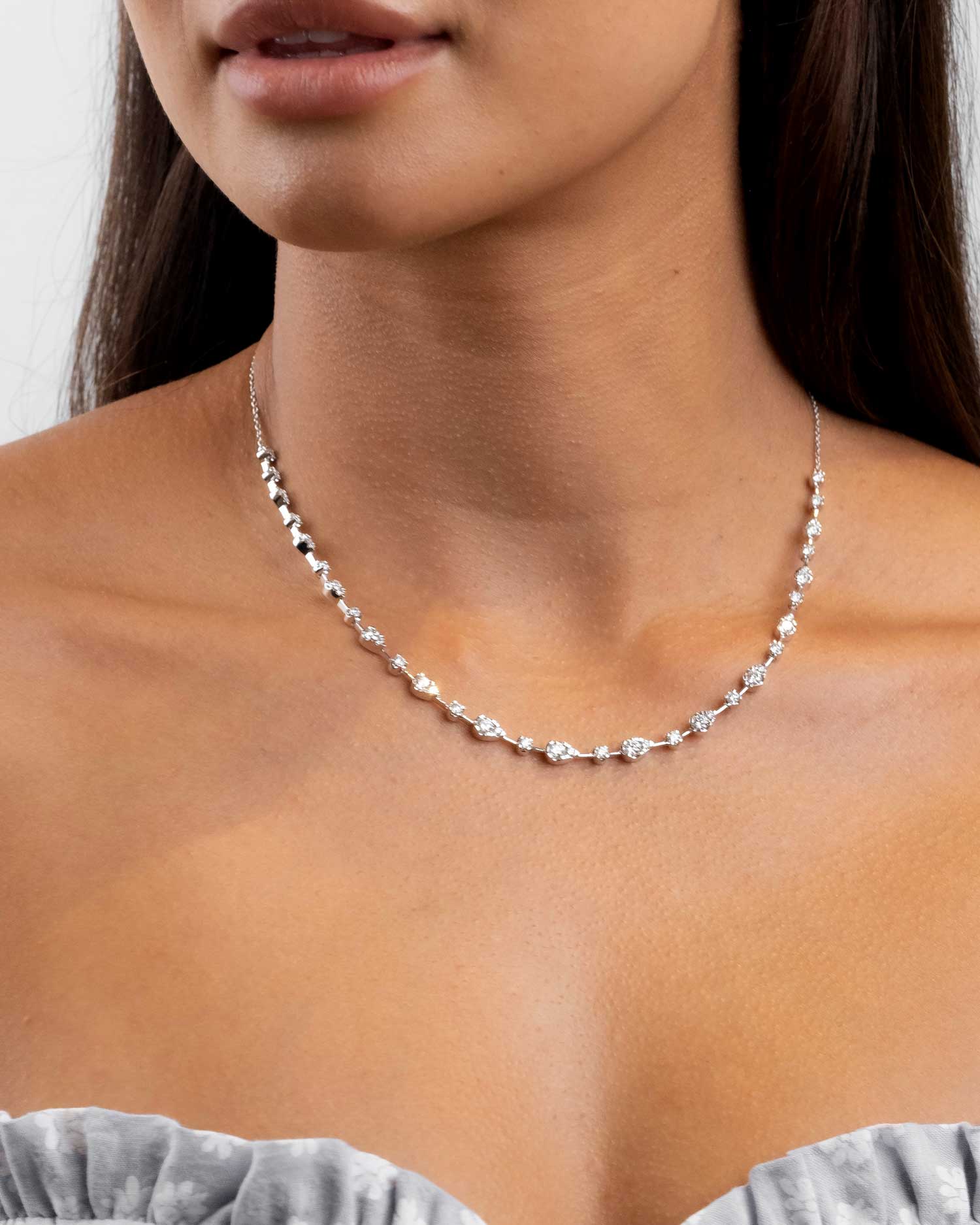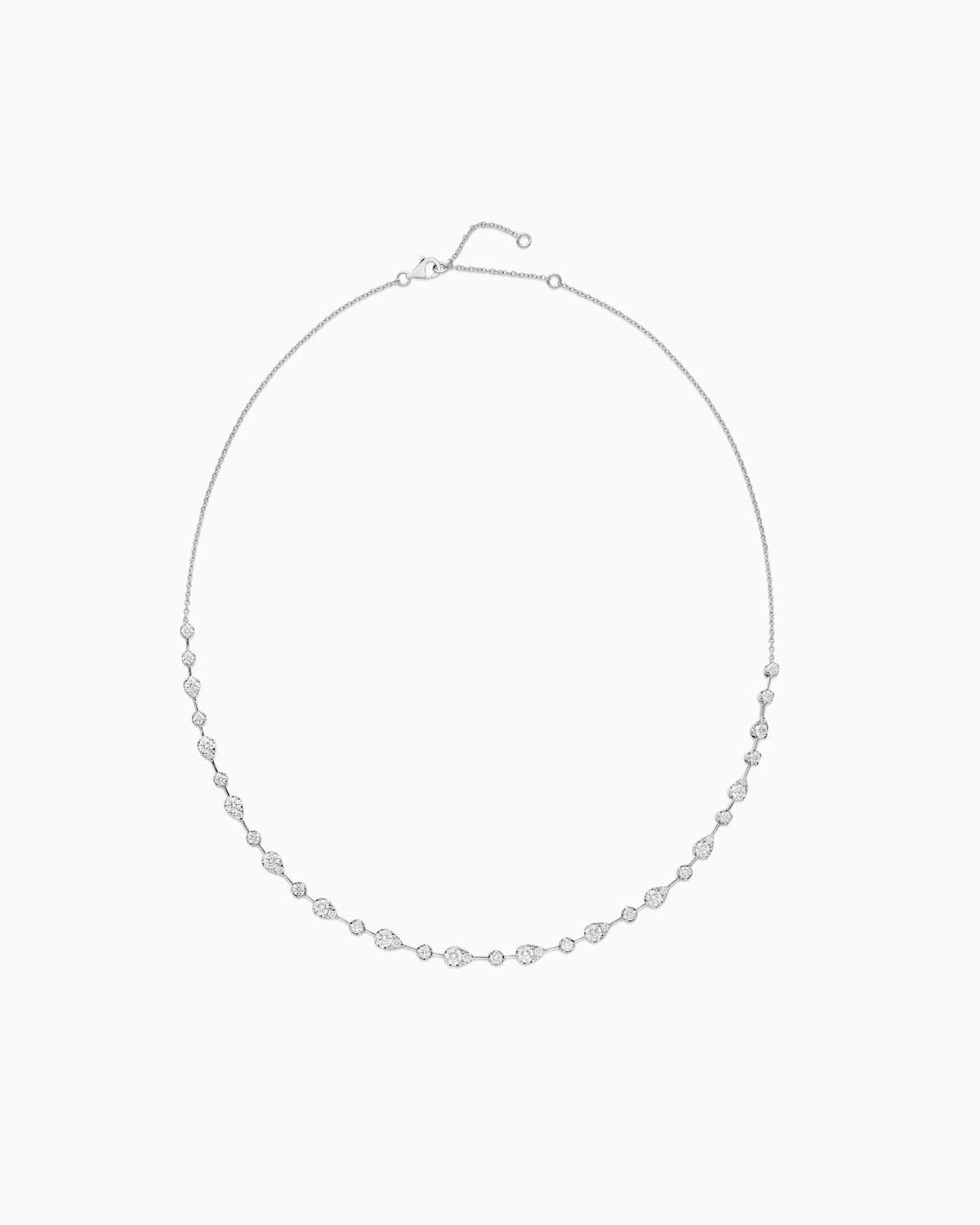 3.00ct Petal Diamond Necklace
Description

The 3.09ct Petal Diamond Necklace is an exquisite piece of jewellery that will make you stand out in any occasion. The necklace features a line of round cut white diamonds, totalling 3.09 carats, that are expertly set in 18k white gold. The brilliance of the diamonds is enhanced by the high-quality gold, creating a striking contrast that catches the eye.

What makes this necklace truly special is its vintage charm and character. The pear and round settings of the diamonds are arranged in a beautiful pattern that resembles a delicate petal. The vintage-inspired design of the necklace is perfect for those who love classic and timeless pieces of jewellery.

Crafted with attention to detail, this necklace is a testament to the fine craftsmanship of the jeweller. Its elegant design and superior quality make it an ideal gift for someone special or a stunning addition to your own jewellery collection. Whether you wear it with a formal evening gown or a casual outfit, the 3.09ct Petal Diamond Necklace is sure to make a lasting impression.
Care Guide

Frequent cleaning is recommended to maintain your jewellery. we recommend gently wiping your jewellery of excess skin oils or makeup after wearing. store your pieces individually and away from direct sunlight.

Complimentary jewellery cleaning & polishing available in store with every Claude & Me piece.
Production & Responsibility
Sustainability Ethos

Claude & Me Jewellery holds itself to a high ethical standard by providing customers with precious metals and gems that are naturally and responsibly sourced. Our commitment to sustainability focuses on responsible manufacturing, responsible consumption, and responsible leadership.  As we grow our company and community, we will continue to partner with artisans and manufacturers who are committed to ethical business practices. Ultimately, we hope that we can make this planet a better place one Claude & Me piece at a time.